Minimize Breakage
This guide is designed to take you through a series of articles and videos that will help you get your hair breakage under control. The main reason most women do not reach their hair goals is not because of the need to grow their hair faster it is breakage. If your hair is breaking as fast as it is growing you will never see results. Stop the breakage and your can retain length and grow your hair to the length you desire. I suggest you do the following.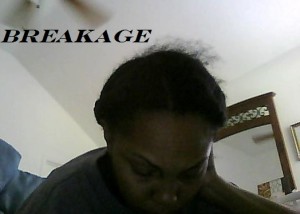 1) work through each of the articles and bookmark those most relevant to you
2) review the product recommendations

3)keep it simple, only adjust one or 2 things in your hair routine at a time so you can know what is and isn't working
4) Join my email list HERE to get your free copy of my eguide How I Grew My Hair to Waist Length
Introduction
The Basics/ Getting to Know Your Hair
Techniques for reducing breakage (use the advice in these steps to put together your own hair regimen, view my regimen here)
Now that you have the knowledge you need choose the products and tools to help stop your breakage!
Products to help stop breakage
Shampoos and Cleansers: Giovanni Tea Tree Triple Treat Shampoo, Creme of Nature Argan Oil Shampoo, Shea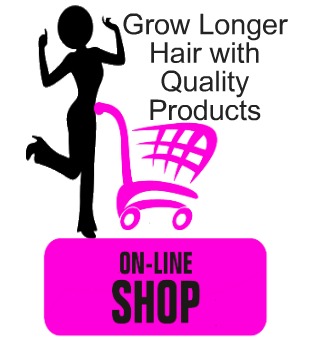 Moisture Curl & Shine Shampoo
Conditioners: (protein based) Aubrey Organics GPB, Aphogee 2 minute Reconstructor, Africa Best Organics Hair Mayo, ORS Olive Oil Replenishing Conditioner
(moisturizing)Silk Elements Mega Silk Moisturizing Treatment, KeraCare Humecto, HairVeda Strinillah Deep Conditioner, Aubrey Organics Honey Suckle Rose, Aubrey Organics White Camelia, As I Am Hydration Intensive Conditioner, Joico Moisture Recovery
Leave in/Moisturizers: Kinky Curly Knot Today, Oyin Hair Dew, Lustrasilk Curl Max with Argan Oil, Jane Carter Nourish and Shine, Taliah Waajid Protective Mist Bodifier
Oils & Butters: Shea butter, Safflower Oil, Neem Oil, Avocado Butter
Tools & Accessories: Babyliss Ionic Hooded Dryer, Cricket Hair Detangler Comb, Hair Art Handmade Comb,       Annie Flexi Rods, PuffCuff
Whew!  If you read through all of the information and watched the videos you are now pretty knowledgeable about your hair.  I encourage to create your hair regimen and stay consistent with what works.  Once you have that under control move on to the next phase Maximize Growth.  You can start anytime.