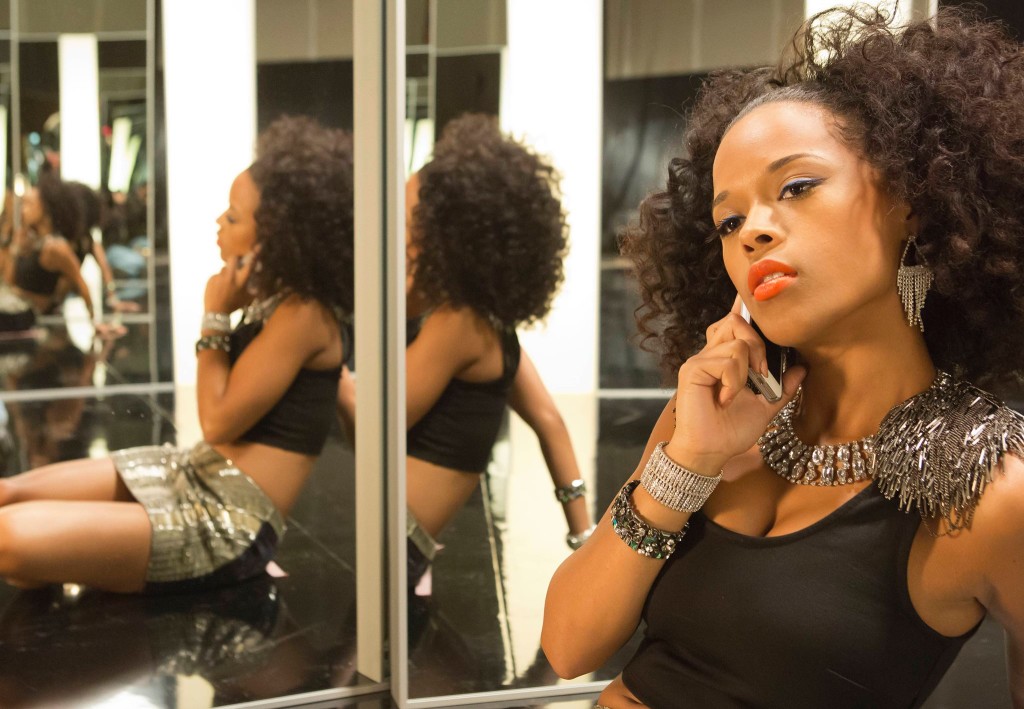 On Wednesday nights my guilty pleasure is Empire.  Great acting, engaging story lines,  and good music, but… another thing that keeps me coming back is Serayah.  Serayah McNeil is the lovely singer and actress who plays Tiana on Empire.  Not only is she talented, but her hair is just gorgeous and I think she is my new hair crush.  Yes I admit, I tune in to look at her natural hair styles.
Serayah graciously shared her hair care routine with us.  She keeps it simple with 5 basic steps:
Co-wash with Aussie conditioner
Finger detangle
Apply moroccan oil
Air dry [partially], then apply Miss Jessie's Pillow Soft Curls
Diffuse curls
Serayah's curly mane is full of luscious curls that she rocks in various hair styles.  Wouldn't you love to recreate some of her looks on your natural hair?  Check out the pictures and tips for creating some of the curly hair styles you see "Tiana" wear on Empire.
To recreate the natural hair style above
go over natural curls with a curling iron (use a heat protectant)
for hair that doesn't have naturally defined curls set on rollers
for a quick updo pull hair up using a banana clip or large ouchless ponytail holder
To recreate the natural hair style above
Start w/freshly washed and defined curls (alternatively set hair using a braid out or twist out)
Part hair in a u-shaped pattern in the front
Slightly dampen the front of the hair that has been parted
Using a small amount of gel or setting lotion corn row or flat twist 1 small section
Repeat 2x, secure flat twists or corn rows using large bobby pins or black rubber bands
Moisturize and "fluff" the loose hair for desired fullness