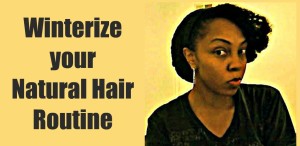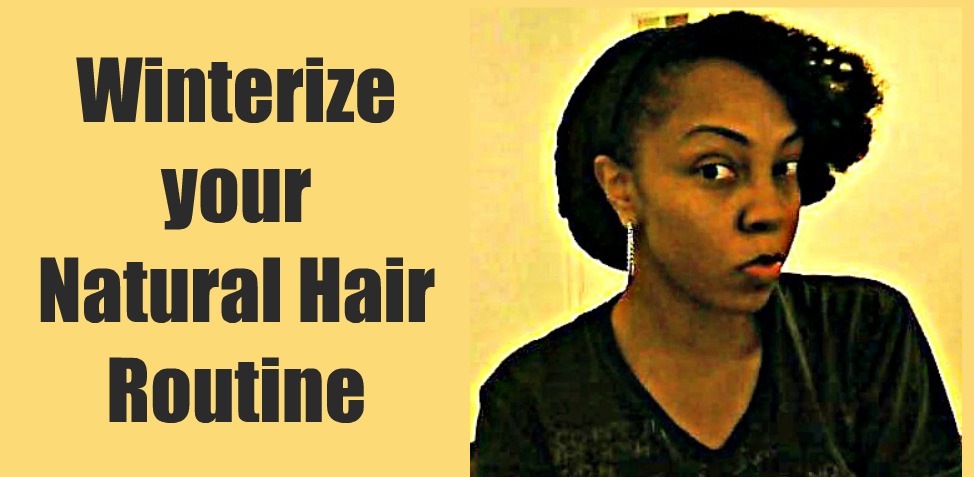 Winter time is here and it is important to adjust your natural hair routine accordingly.  In the summer time my hair just seems to flourish.  My hair loves the warmth and humidity. I'm originally from Chicago and they don't call it the Windy City for nothing, it can get really cold and can damage fragile strands. Winter brings frigid temperatures and harsh winds which can lead to breakage and dry hair.  Here are a few tips I have used over the years to protect my natural hair from the cold weather.
1) Use a moisturizing shampoo. I love my Giovanni Tea Tree shampoo for clarifying my hair but in the winter I use it much less frequently. My favorite moisturizing shampoos are Shea Moisture Curl and Shine Shampoo  and Cream of Nature Moisture and Shine shampoo with Argan Oil. You can even ditch the shampoo altogether for a few weeks and try a cleansing conditioner like As I Am.
2) Moisturize more frequently.  Typically I moisturize my hair once a day.  In the colder months I increase this to twice a day.
3) Layer butters on top of your moisturizer.  I always seal the moisture in my hair using oil.  During the winter I use butters because they are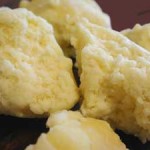 heavier and help lock moisture into my hair. My personal favorites are Shea Butter and Mango Butter.  You can add the oils of your choice to it.
4) Protect your ends.  One of the most important tips I can suggest is to keep your ends protected.  Natural hair styles such as buns, twists, or updos help accomplish this.  I'm not saying you can't wear your hair loose but I would keep it to a minimum on colder days.  Sometimes I even bun my hair during my commute and take it down once I get to my destination.

5) Midweek Moisture Boost.  One of my favorite techniques in winter time is something I call the midweek moisture boost.  It's basically like a mini deep conditioning without the rinsing.  Check it out below:

6) Keep your hair covered when outdoors. This may seem obvious but sometimes we wear our hair out because we don't want to ruin it, but that cold air is most likely drying it out. To prevent breakage wear a satin lined hat like this Beanie by Grace Eleyae or wear a scarf under your hat or hood.