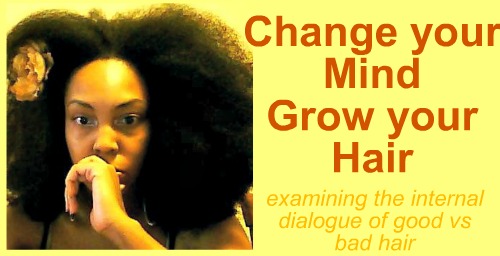 It's not often I get into opinion pieces, I try to stick the facts but I thoughts this piece about natural hair was necessary…
I have noticed that when other Black women (particularly those not familiar with natural hair or involved in the "movement") notice the length of my hair I am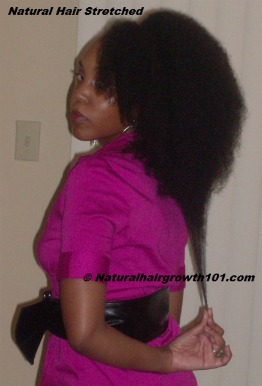 suddenly disqualified from the "struggle" of naturalness because I must have that "good hair".   Even when some people see my hair styled in a way they consider neat, they assume my smooth edges or perfect braid out definition are due to my hair texture (not my products and technique that took my years to get right). When I try to share with some my routine, even though they ask, they suddenly become uninterested and say it's just my texture.  I'm not one for trying to defend myself but people who have followed and helped me since early days asking pleading questions on hair boards know that this was a process and a journey.
My hair did not get long over night and on my website I never promote that yours will either.  It took me 5 years of trial and error to grow my hair to waist length. Other than taking GNC HSN vitamins and some protein supplements for my health I purposely did not use growth aids because I did not want my hair growth credited to that either.  My hair growth is not due to texture.  I reached my natural hair goals because it was something I wanted. I set my mind on it, figured out what worked for my hair and kept doing it.
It is obvious we are truly in denial and borderline on brainwashed about the nature of hair when multiple people can look at my hair full of kinky 4a/b naps and claim that it is "good hair" and that is the reason I can manage it or grow it long.  I can do these things because I decided to CHANGE my MINDSET about my hair.  This is an important part of the journey for many naturals.  If you start out setting limitations on your hair you will not reach your goals.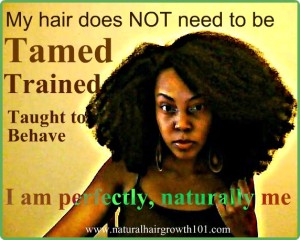 Yes my hair is good, but not because of the texture, length or anything else superficial.  I was created with this hair and enjoy it the way it is.  It stands proud and tells the story of my ancestors.  I speak well of my hair and treat it with respect, I don' t abuse it or talk negatively about my texture. To anyone reading, this know that your texture should not limit your goals.  Examine your mindset today and determine if it is if affecting your hair growth progress.
Now you all may think I'm nuts; this is something I rarely share but here are some of the positive affirmations I used to say about my hair.
My hair grows long and strong
I have the knowledge I need to properly care for my hair and what I don't know I am learning
My body, including my skin, hair, & nails are healthy & well
Try changing your internal dialogue about your hair and see if it helps you reach your goals.  If you are focused on the fact that "Ms Lala's hair is good", what in turn are you saying about yours- that it is inherently bad.  No my sisters, there is nothing wrong with your hair. Open your mind and you'll be surprised at the outcomes.